"The video above features b-roll from an FBI National Command Course graduation ceremony and luncheon held on July 14, 2023, as well as participant testimonials."
Source FBI National Press Office
Media www.rajawalisiber.com – On July 14, 51 chief law enforcement executives graduated from the fifth session of the FBI's National Command Course (NCC) program at Quantico, Virginia.
In 2020, the FBI created the National Command Course as a unique training opportunity for chief executives of America's law enforcement agencies with fewer than 50 sworn officers.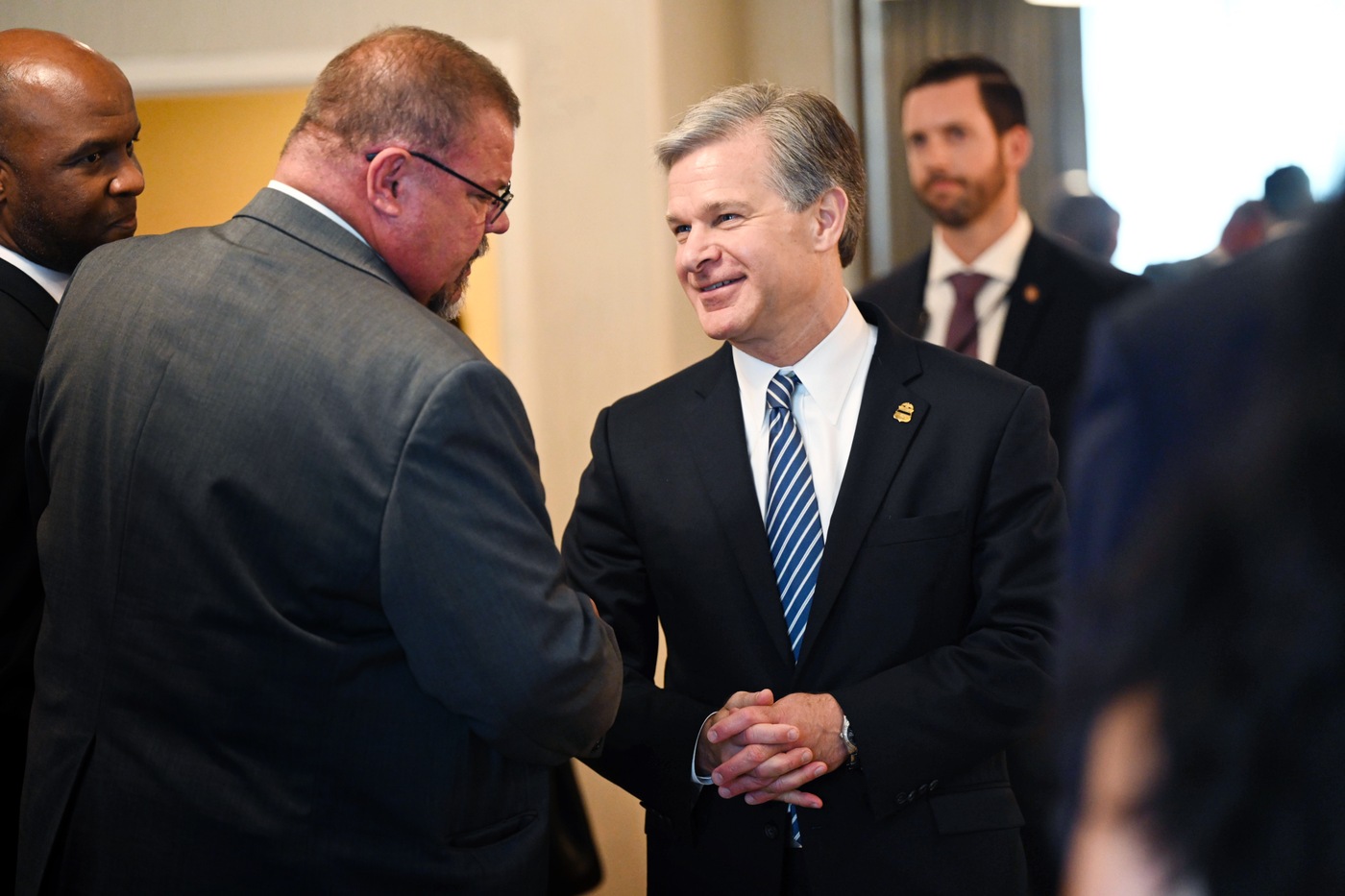 "We are honored that such an elite group of law enforcement executives sacrificed time away from their departments to join us for a week of training and professional development," said Acting Assistant Director Wayne Jacobs of the FBI's Training Division. "Each one of the attendees brought extensive criminal justice knowledge and perspectives as diverse as the communities they serve."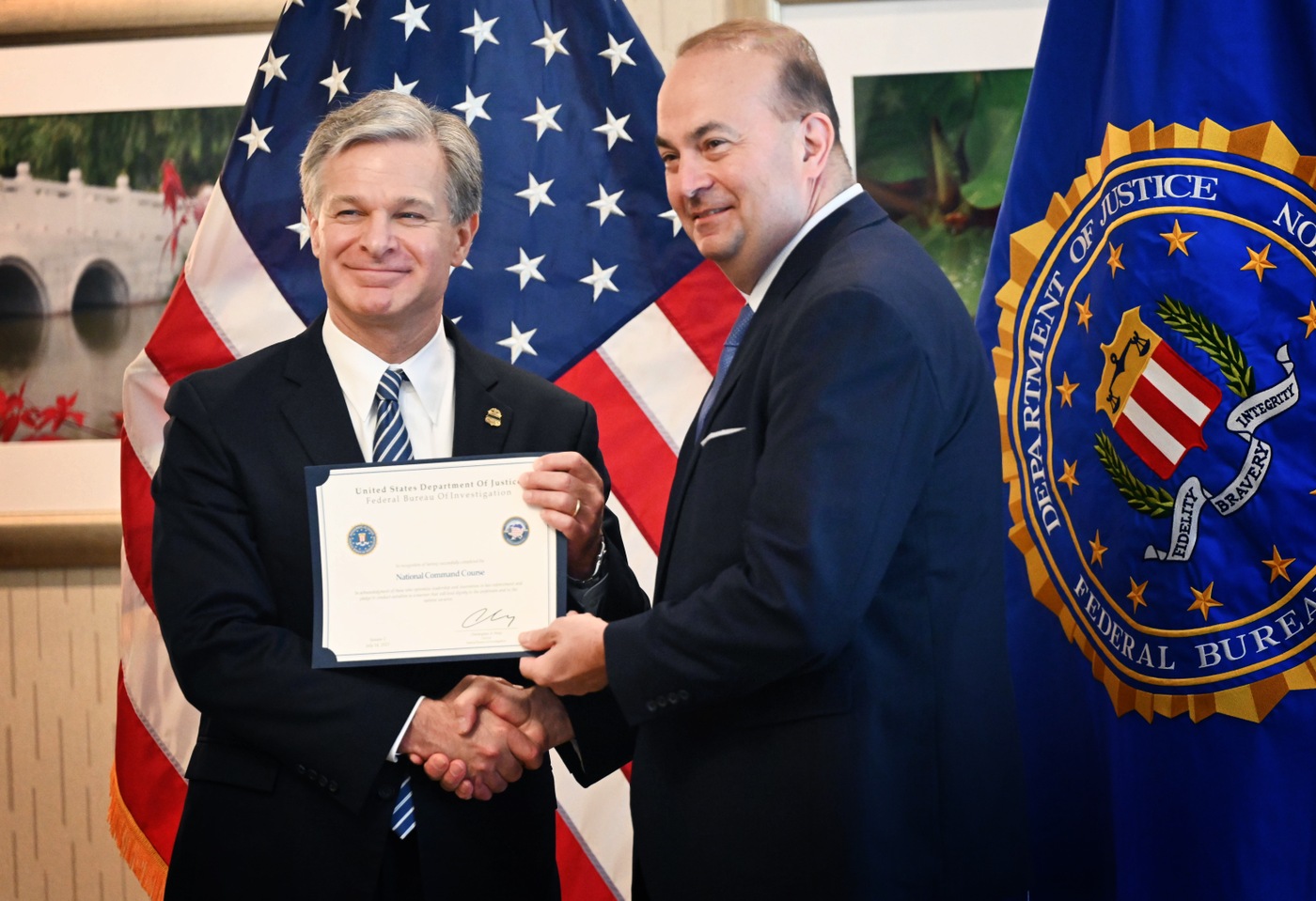 The program's purpose is to foster long-lasting relationships, increase agency effectiveness, and promote partnerships to tackle emerging crime problems across the country.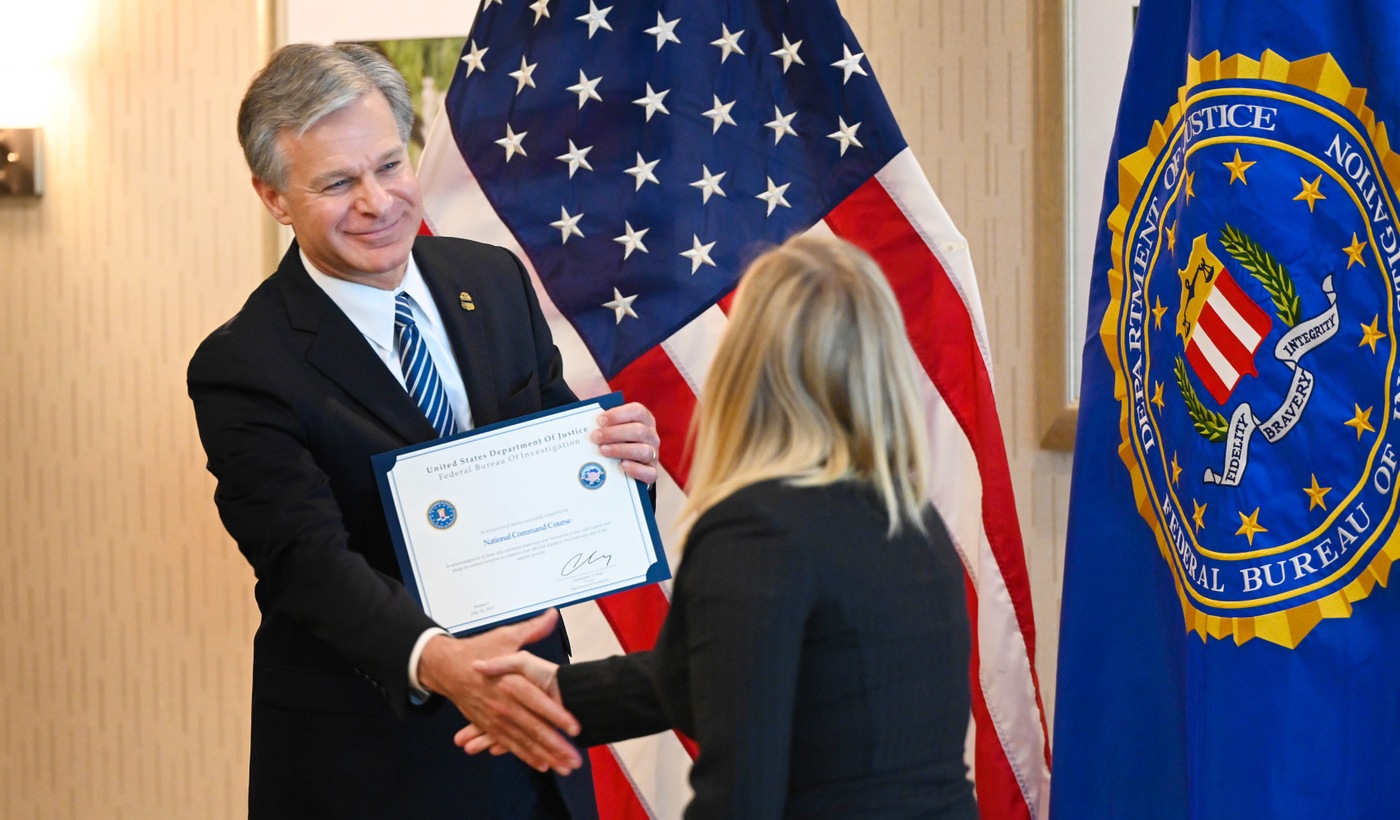 "We have to be creative in how we handle our challenges," said Tracy Avelar, chief of police for Foster City, California. "We don't have a large staff that will necessarily create the programs and the projects. … Some of the chiefs in here are actually working the road [responding to calls for service], so those are some of the challenges a small agency might have."
The NCC holds two sessions annually, and each session is one week in duration. The week of training includes seminars taught by experts, with a format and curriculum specifically designed for smaller agencies. Each seminar block was tied to one of four themes: Study of Emerging Trends, Enhancing Partnerships, Promoting Wellness, and Seeking Innovation.
"One of the first things I'm going to do when I get back is sit down with my command staff and go over these topics and see what changes we can implement," said Darren Mitchell, chief of police for Northern Illinois University.
FBI Director Christopher Wray presented certificates at the ceremony and joined the graduates for a celebratory luncheon.